Shibui
Wimberley, Texas
A certain love of roughness is involved, behind which lurks a hidden beauty. -Yanagi Sōetsu
Shibui is a quiet place and family homestead located above the Blanco River in Wimberley's oak-juniper woodlands. Here a vernacular structure awkwardly sited by earlier inhabitants overlooks a gully to the East and abruptly meets an asphalt driveway to the West. Approaching the design ecologically led to embracing the circumstance of the drive. By choosing not to disrupt an already scarred landscape, resources are saved and existing elephant-paths are protected.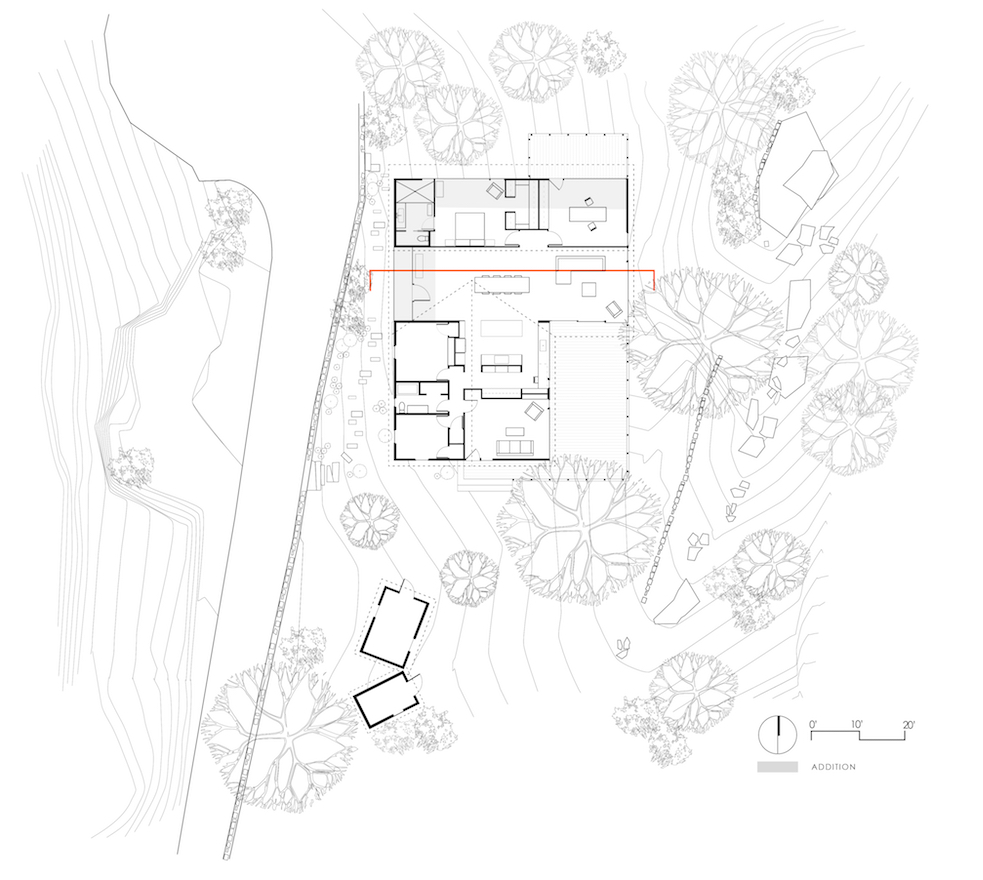 Each view is cinematic immersing humans in the rich ecology of plants and wildlife.
Interior spaces juxtapose intentionally low ceilings with folding glass walls that emphasize while minimizing thresholds to the outdoors. Thin white planes diffuse natural and designed light creating an ethereal experience.
Natural materials and subtle tones are expressed in the grey washed white oak floors and smooth concrete countertops.
Where the house meets the ground, masonry piers are veiled behind galvanized welded wire panels and wooden posts making a place for vines to intertwine.
Exterior materials echo the language of rural country buildings with the refined interior spilling out in the form of white window frames and a white porch. Simple gables rendered in dark horizontal metal siding strobe in the sunlight under delicate eaves and deep overhangs.
A rebuilt skewed limestone retaining wall mimics nearby stone formations. This buffer to the drive with stone steps at each end stretches the entry sequence to a glass entry carved asymmetrically through the 2,500sf structure framing the woodlands beyond.