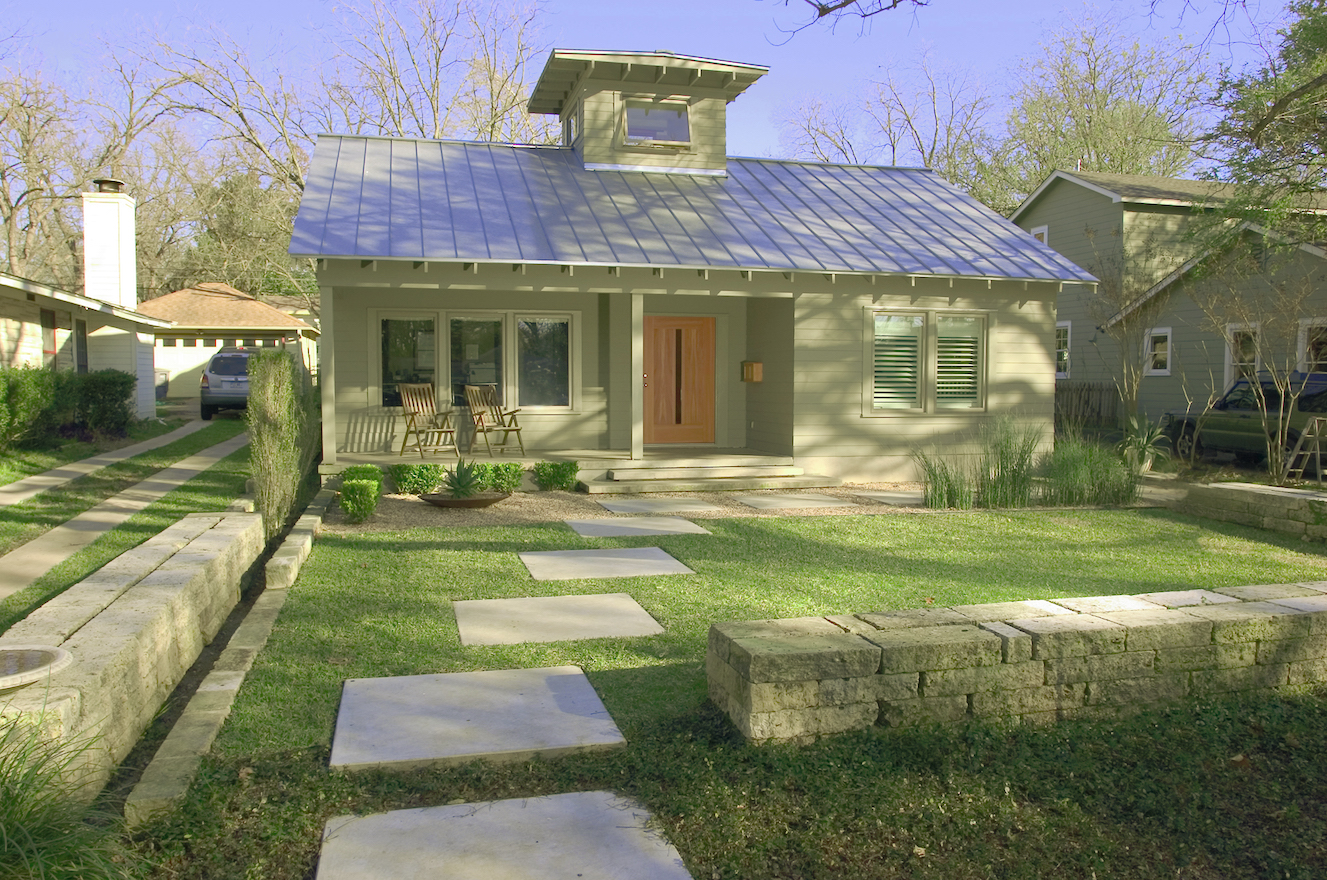 Lightfall
Austin, TX
This addition/renovation was for a home-builder and his wife. The new design was to fit their modern lifestyle, add space for a growing family and to reflect their enthusiasm for nature, the arts, and architecture, while keeping the scale in line with the surrounding neighborhood.
Outside, a new broad roof overhang and galvanized metal roof protects new siding, windows and a welcoming four foot wide fir wood door. Two rooftop light monitors provide natural light and ventilation to the entry gallery and living space. Light falls into the existing and new space throughout the day. Inside, cedar posts and beams recall the branches of the pecan trees that protect the house. Interior walls are painted white, accented with natural finished fir wood lintels.
The additional companion structure built behind the original house is clad in limestone and is respectful of both the existing home and neighborhood.